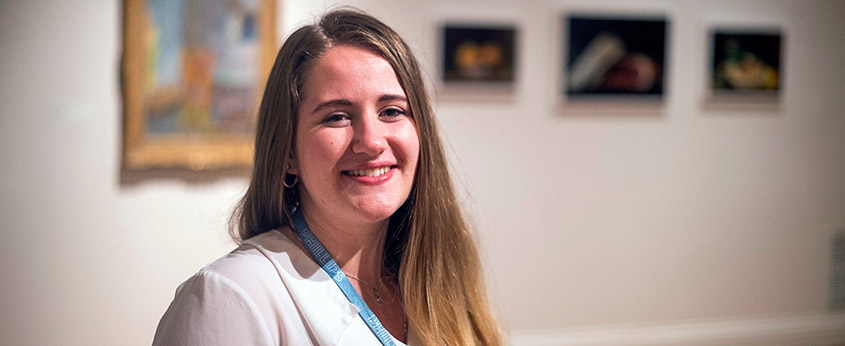 Lauren Widner '20 interned at The Phillips Collection in Washington, DC during Short Term 2020. Her alumna sponsor was Caitlin Hoerr '13.
When it comes to gaining early career experience, college internship programs are more important than ever. And when as many as three out of four Hollins students complete at least one internship every year, their resumes stand out among the others. For-credit opportunities are guaranteed for every qualified student.
Abroad Internships: Global opportunities designed to help students get hands-on experiences in their fields of interest in a variety of countries around the world.
Earn confidence for the future by taking advantage of real-world opportunities, starting your first year. Visit our Career Center to get started.
---
---
Career compass
Are you ready to tap into Hollins' impressive alumnae network?
Move Forward
---
C3: Career Connection Conference
Prepare your questions — and your resume.
C3 Info
---
January Term
Spend your month-long January semester interning to prepare for your career.
Short Term
---