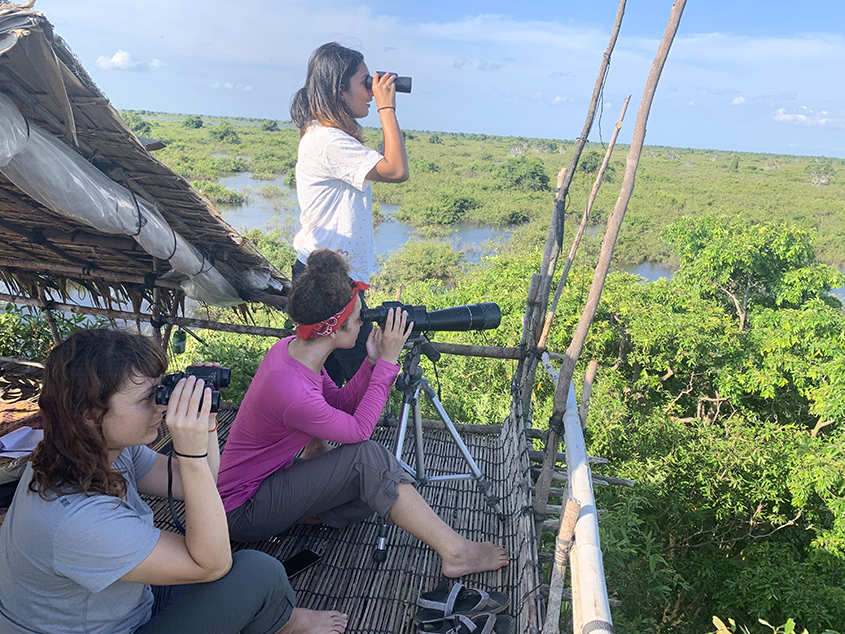 Please note: Application through Hollins is open to Hollins University students only.
With the School for Field Studies, science majors can get the best hands-on experience abroad in environmentally sensitive areas around the world.
Programs engage students in field research that addresses the environmental problems and needs of local communities. Faculty are teachers and research scientists with extensive knowledge of the local cultures.
Students at the School for Field Studies take classes, live, and eat at the field stations and do their research at nearby sites. Each site has its own research topic, which is selected based on local issues. This means a student's research experience will be culturally embedded and relevant.
---
In recognition of the exceptional environmental research she conducted while studying abroad during the spring of 2015, the School for Field Studies (SFS) has presented its Distinguished Student Researcher Award to Kayla Deur '16. She was recognized for the research project she conducted at the SFS Center for Mekong Studies in Cambodia. More about Deur's award
---
Lan Nguyen '18, who is majoring in environmental science and economics at Hollins, participated in the School for Field Studies' River Ecosystems & Environmental Ethics program in Cambodia during the fall of 2015. The School for Field Studies (SFS) recognized Lan with its Distinguished Student Researcher Award, honoring the work she completed at the SFS Center for Mekong Studies. In summer 2017, she was selected as one of approximately 20 to 30 college and university students from around the world who were awarded a 12-week summer research fellowship at Woods Hole Oceanographic Institution (WHOI) in Massachusetts. Beginning fall 2018, Nguyen will pursue her Ph.D. in an Ivy League program that focuses on tackling the socioecological issues of the 21st century. She has been accepted into the Graduate Program in Ecology, Evolution, Ecosystems and Society (EEES) at Dartmouth College. Her future plans
---
Research sites and focus area includes: