Why Study Playwriting at the Playwright's Lab?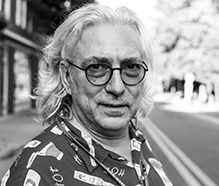 For playwrights, getting work done is what it is all about.
When we created the Playwright's Lab at Hollins University, we envisioned something different from any other playwriting program in the world. Even among low residency programs we stand out. At Hollins you get an intense and personal six-week summer session surrounded by top notch working professionals, challenging classroom study and lots of opportunities to get your work on its feet in front of live audiences.
In a typical summer, we start with a full production of a student play produced by a local theatre, hold local auditions, keep a database of actors and directors, provide a weekly venue for short original pieces, produce a 24-hour play festival at Mill Mountain Theatre, host five guest speakers (who also conduct workshops), and top it all off with a festival of student readings seen by a dozen guest professional responders.
Throughout the year, our playwrights are produced in theatres such as Atlantic Stage, JAW Playwrights Festival, Mill Mountain Theatre, The Capital Fringe, New York International Fringe, Hollywood Fringe, Seattle Rep and many more. Our New Works Initiative Fund also allows us to co-produce student work in small theatres across the country.
Since our program launch, our students had literally hundreds of productions and readings at theatres around the country, more than 30 plays published, and honors and numerous awards that include the Delaney Prize for Excellence in Playwriting, John Cauble Award, David L. Shelton Award and the Charles M. Getchell Award.
Our guest artists and visiting faculty reads like a Who's Who of new play development: Mark Bly, Art Borreca, Erin Courtney, David Faux, Gary Garrison, W. David Hancock, Todd London, Morgan Jenness, Sarah Lunnie, Ruth Margraff, Paul Meshejian, Bonnie Metzgar, Bob Moss, Robert Ross Parker, Carl Hancock Rux, Tanya Saracho, Adam Szymkowicz, Dominic Taylor, Lucy Thurber, Naomi Wallace and Mac Wellman — just to name a few.
Many of our students get work in the field even before graduation. They are working as artistic directors of theatres doing new plays, teaching in theatre departments, running literary and development offices for non-profit organizations, working with publishing companies, and producing work created by their fellow students.
We're also still growing to meet the expanding needs of our students. We've developed certificate programs to train directors and performers in the special skill sets demanded by new play production. In addition to our playwrights, actors and directors are joining our thriving community and calling Hollins their artistic home.
If you are looking for a scrappy little playwriting program that is laser focused on helping you achieve your artistic goals and you passionately want to put into practice everything you learn in the classroom instead of just mailing out scripts and waiting by the mailbox for success to be delivered — then you're the kind of playwright we're looking for. Because at Hollins, we get work done.
Todd Ristau
Director