2022
nelson barre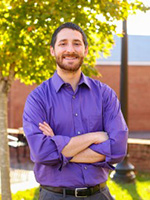 Nelson Barre is assistant professor of theatre at Roanoke College where he teaches courses in Theatre History, Dramaturgy, Musical Theatre, and Race and Theatre. Barre served as dramaturg and literary manager for theatres in Philadelphia, Galway, and Oregon before settling in Virginia. Favorite past projects include Mr. Burns, The America Play, and a stage adaptation of The Left Hand of Darkness. He will be teaching Dramaturgy and will be the resident dramaturg this summer.
---
Past Visiting Faculty include:
Kate Bredeson, Jonathan Dorf, Jeff Goode, Jason Grote, Samantha Macher, Kimberly Patterson, Stephen Sossaman, Shane Strawbridge, Roland Tec, Dominic Taylor, and Peter Ullian.
---
Planned Guests for Summer 2022
Because of the rotating nature of the program, faculty and guests are listed subject to availability. Please check this page frequently for updated information.
Katie coleman 
playwright, composer, director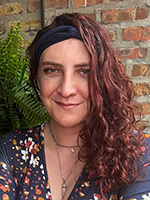 Coleman's work has been produced or developed at Mill Mountain Theatre, Rising Sun Performance Company, Tesseract Theatre Company, Great Plains Theatre Conference, Southeast Theatre Conference, Rose of Athens Theatre, Auburn University, and The New Coordinates. She was anthologized in The Best American Festival Plays 2015 and has published short plays with YOUTHPlays. In 2021, Coleman was the director of the Hollins Trans [Plays] of Remembrance Festival, and she hosts a podcast (
Totally Trans)
about trans representation in media. Coleman lives in Chicago and has an M.F.A. in playwriting from the Playwright's Lab at Hollins. You can find her on twitter @katieofthelake.
---
Megan Gogerty
playwright, comedian, educator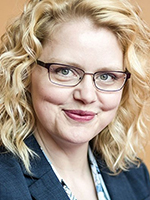 Gogerty's solo show Lady Macbeth and Her Pal, Megan played the Edinburgh Fringe Festival and won the Audience Pick of the Fringe at the Cincinnati Fringe Festival. Her play Bad Panda is published by Original Works Publishing and was translated into Spanish for a five-month run at Del Teatro Milan in Mexico City. The Atlanta Journal-Constitution listed her solo show Hillary Clinton Got Me Pregnant in their yearly Top Ten Best Plays. Other plays include: FEAST, Housebroken, and Save Me, Dolly Parton. Gogerty was a Playwrights' Center Jerome Fellow, a WordBRIDGE alum, and she earned her M.F.A. in playwriting from the University of Texas at Austin. She currently teaches playwriting at the University of Iowa and is a regularly returning visiting faculty for the Playwright's Lab at Hollins. https://www.megangogerty.com/
---
Mark Johnson
performer, educator
Johnson studied theatre arts at the University of Iowa where he cut his teeth as a quick study by performing in the Iowa Playwrights' Festival and the early incarnation of No Shame Theatre. He taught English as a foreign language in the Czech Republic for seven years before earning an M.A. in TESOL from University of Alabama and a Ph.D. in applied linguistics from Northern Arizona University. Johnson is currently an associate professor of applied linguistics at East Carolina University, where he teaches courses on theories and methods of teaching English as a second language. He will be performing in Overnight Sensations for a second time this summer and couldn't be happier to be involved.
---
shaun Landry
performer, director, producer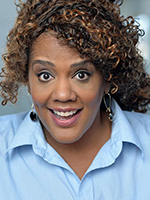 Landry is a native of Chicago currently living in Los Angeles and is highly respected for her work in the field of improvisation. She produces and performs with The Seniors Improv and is half of the ensemble Landry & Summers with Hans Summers. Landry is a current company member of Company of Angels with Angel City Improv, the oldest nonprofit theatre in Los Angeles. She cofounded The San Francisco Improv Festival and has strongly advocated for underrepresented voices including Oui Be Negroes, the first African American Improvisational scripted ensemble. Landry has worked for The Second City Chicago Tour Company & Children's Theater, Geese Theater Company, and African American Shakespeare Company. Landry is the founder and CEO of The Ledge Theatre: A nonprofit theatre and organization producing and performing improvisational, sketch, and classic theatre reimaged by voices of color. https://shaunlandry.com/
---
chris Rich
technical director, lighting, scenic, sound designer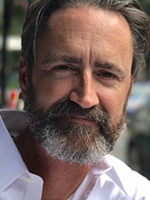 In 2018, Rich moved to Iowa City to pursue new play development and production with Megan Gogerty. He works as technical director for Riverside Theatre overseeing the completion of their new theatre in downtown Iowa City and managing the design teams for the inaugural season in the Crescent Building. He also works in production and design with Theatre Cedar Rapids and Pyramid Theatre Company of Des Moines. Prior to his work in Iowa, he worked predominantly in the Southeast. He was the recipient of the Marian Galloway Award for Contributions to Theatre in Alabama and the national winner of the Kennedy Center American College Theater Festival Special Achievement Recognition for lighting and sound design for his work on Troy University's Two Rooms. https://chrisrichdesign.com/.
---
dale Savidge
director, educator, entrepreneur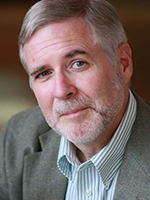 Savidge holds a Ph.D. in English and theatre from the University of South Carolina and is a registered drama therapist under the guidelines of the North American Drama Therapy Association. He has created productions, programs, and companies, and travels widely, leading and attending conferences and workshops in such far-flung locales as Singapore, NYC, and Puerto Rico. He is the executive director of the Applied Theatre Center in Greenville, SC. Savidge also coauthored the book Performing the Sacred.
---
edward B. Smith
director, actor, producer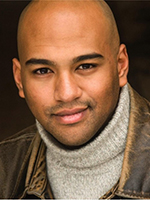 With over 20 years of experience in the worlds of theatre, print, film, and television, Smith has always approached his work with an eye to developing strategies to eradicate oppressive practices. As an artist of color, Smith recognizes the power of experiencing one's own history and world view manifest on stage and within administrative practices, as well as furthering connections to the stories of others. He holds a B.F.A. in performance and an M.A. in leadership/administration from Ohio University. Over the course of his career, he has performed and directed across North America at theatres such as The Cleveland Play House, Canadian Stage, and The Royal Manitoba Theatre Centre. For the last 10 years, Smith has been a mainstay in the acting company at the Stratford Festival of Canada.
---
hans summers
performer, director, producer
Summers has been improvising since 1980. He is a graduate of Indiana University and a Second City Training Alumnus. He created the ensembles Fooglewoogle, The Underground Theatre Conspiracy and was an original member of Oui Be Negroes with Shaun Landry. He has numerous performing and directing credits in San Francisco, including Emperor Norton and The Twilight Zome. With Landry, he also has produced The Seniors Improv Comedy, and during the pandemic also performed and served as technical consultant creating Theatre in The Home. Summers has been performing with Shaun Landry since 1986, married to her since 1991, and he not only still loves her, he really likes her!
---
Planned Guest Respondents for Playwrights Festival 2022
Because of the rotating nature of the program, faculty and guests are listed subject to availability. Please check this page frequently for updated information.
Meredith Dayna Cope-Levy, Jonathan Galvez, Taylor Gruenloh, Bernadette Lark, Clyde Santana, Neil David Seibel, E.B. Smith, Elena Velasco, Dwayne Yancey
---
Past Guest Speakers and Respondents include:
Liz Duffy Adams, Jessica Angleskhan, Mark Armstrong, Becky Becker, Kate Blair, Mark Bly, Café Antarsia Ensemble, Robert Caisley, Megan Carney, Tessa Carr,, Mark Charney, Rick Cleveland, Erin Courtney, Joseph Craig, Annalisa Dias, Ken Dingledine, Laura Esping, David Faux, Kevin D. Ferguson, Kirsten Fitzgerald, Gary Garrison, Marion Grey, Neeley Gossett, Jason Aaron Goldberg, David Gothard, Larry Harbison W. David Hancock, Ayesha Hawkins, Heather Helinsky, Jere Hodgin, Mead Hunter, Toby Huss, Morgan Jenness, Christopher Jones, Melanie Joseph, Celise Kalke, Marya Sea Kaminski, Laura King, Bernadette Brown Lark, Jacqueline Lawton, Drea Lewis, Jessica Litwak, Todd London, Michelle LoRicco, Bree Luck, Sarah Lunnie, Margaret McKowen, April Marcell, Michael Martin, Paul Meshejian, Julie Mollenkamp, Anne G. Morgan, Bob Moss, Brett Neveu, Robert Ross Parker, Robert Patrick, Ginger Poole, Craig Pospisil, Scott Proudfit, Erin Quinn Purcell, Michael Rau, Jay Reiss, Ron Riley, Randy Rollison, Carl Hancock Rux, Clyde Santana, Tanya Saracho, Ed Sayles, Suzanne Shawyer, Margo Lee Sherman, Kim Shively, Daniel Singh, Cheryl Snodgrass, Jim Stark, Gwydion Suilebhan, Jeffrey Sweet, Adam Szymkowicz, Dominic Taylor, Lucy Thurber, Rob Urbinati, Elena Velasco, Naomi Wallace, Mac Wellman, Dwayne Yancey, Ricky & Dana Young-Howze, Ernie Zulia