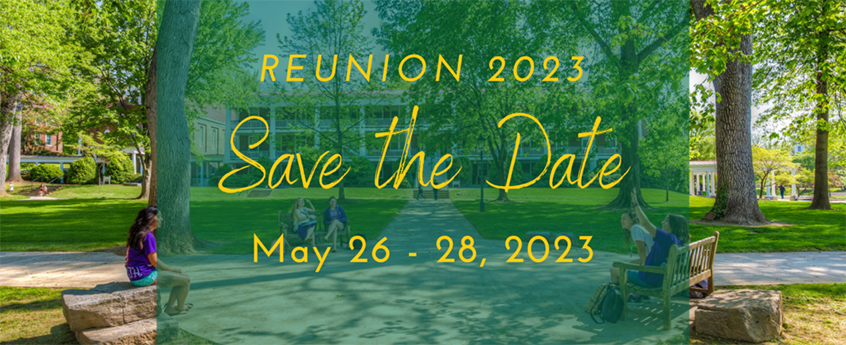 Celebrating all classes ending in 3's and 8's plus the class of 2021!
May 26-28, 2023
A schedule of events preview is posted! click here to view.
Reunion 2023 will be a wonderful time to reconnect with friends and bask in the beauty of the Hollins campus. Return to the rocking chairs on the Main porch. Spend quality time with your classmates and friends, and celebrate your days at Hollins. Reunion officially begins Friday afternoon, May 26 and concludes following breakfast and the moment of gratitude Sunday morning, May 28 (check-out time for those staying on campus is 11:30am).
If you or anyone you know is interested in volunteering for Reunion 2023, contact alumnae@hollins.edu for more information on how to get involved!
Visit the hotel information page, schedule of events, and FAQ page for more details.
Call 1-800-TINKER-1 with any questions.
Check back after the first of the year for more information on registration!
Future Reunion Dates:
May 24-26, 2024
June 6-8, 2025
May 29-31, 2026
May 28-30, 2027